My photos (in which group I include the pictures Amy took with my camera) from our trip to Walla Walla last week are up on Photobucket; just click on the title to this post. They include pictures from the rehearsal; the rehearsal dinner; the reception; a family dinner at Whoopemup Hollow Cafe in Waitsburg; the post-nuptial brunch this past Monday; and assorted other adventures. Here are some highlights.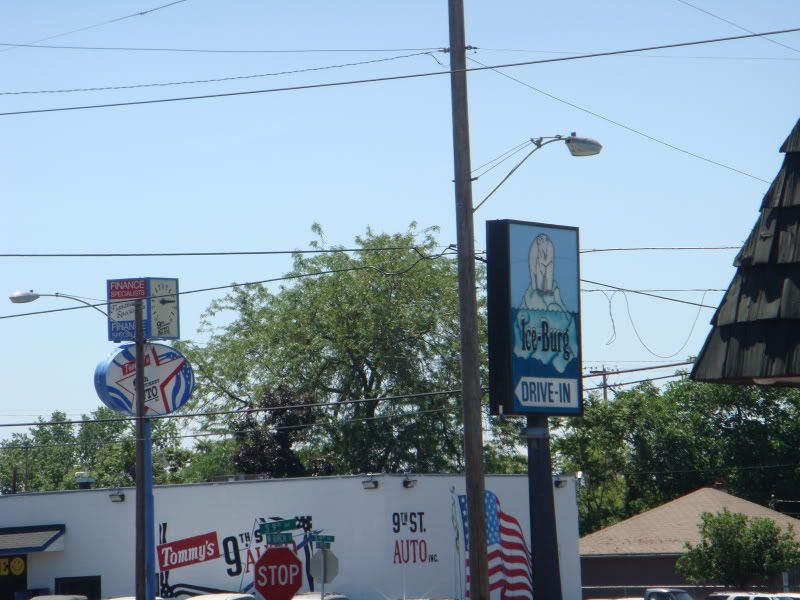 Lunch at the Ice-Burg, a drive-in burger joint that's been around for decades. It sells T-shirts that refer to the place as a "legend." It has an amazing menu of shake flavors. I had butterscotch.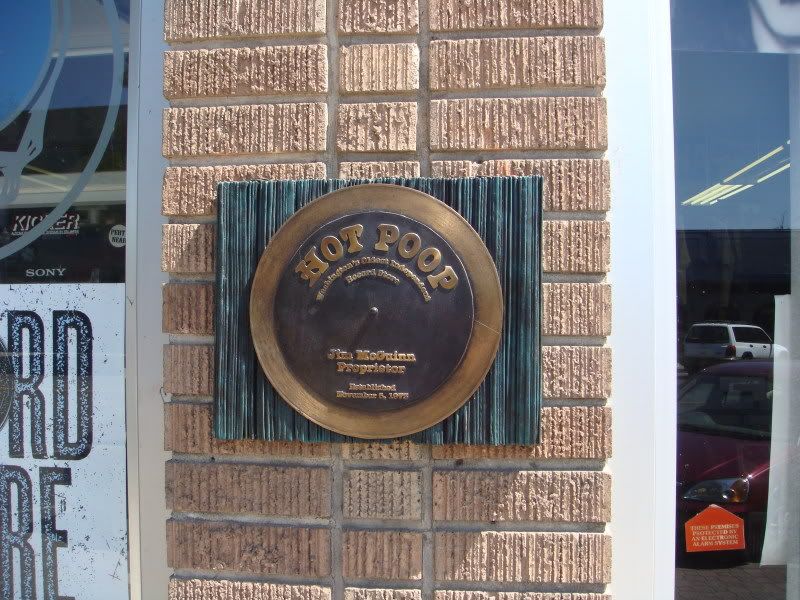 Hot Poop features a plaque on the wall outside the store, commemorating the joint's status as the oldest independent record store in the state.
Mike, me, and the bridesmaids during the rehearsal. We're standing in front of the 100-year-old bandstand in Pioneer Park.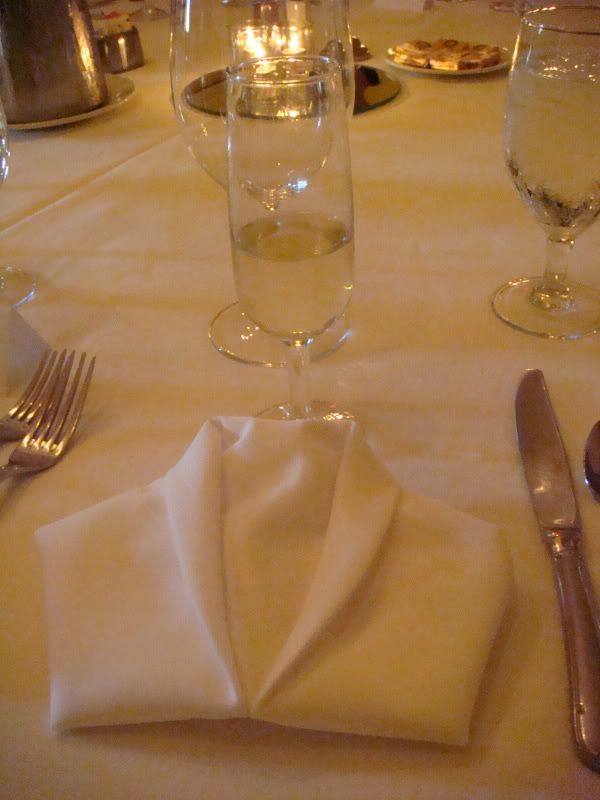 The cunningly-folded napkins at the rehearsal dinner, held at the Marcus Whitman Hotel.
On the day of the wedding, Steve and Dawn's pups, Buddy and Zorro.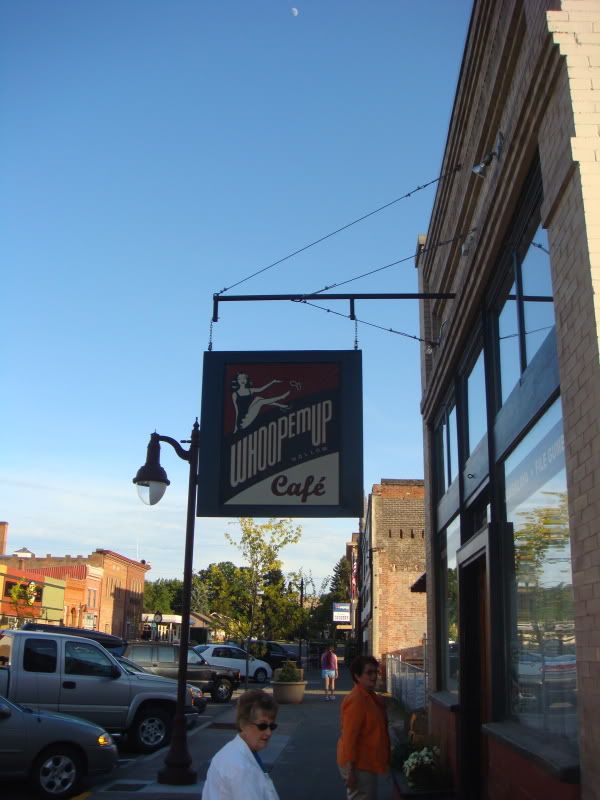 The Whoopemup Hollow Cafe in Waitsburg, about 20 minutes east of Walla Walla.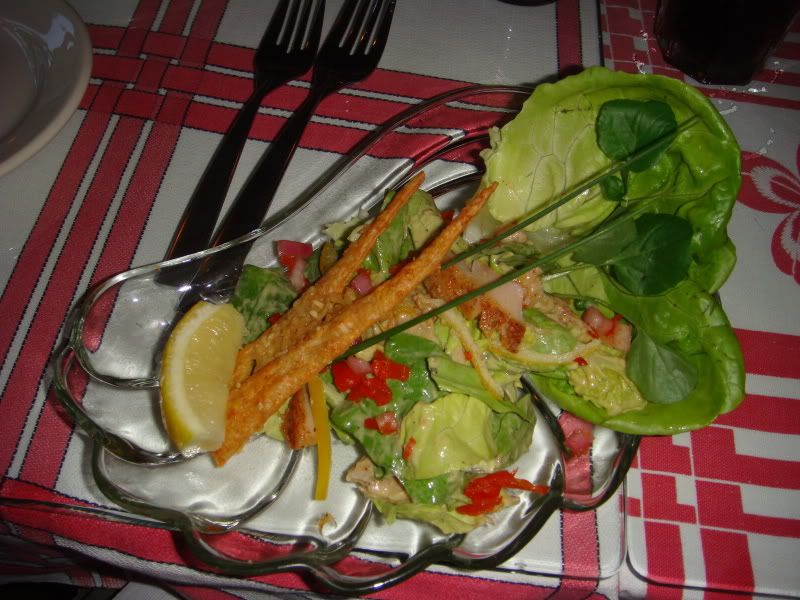 An amazing smoked-trout dinner salad at the cafe.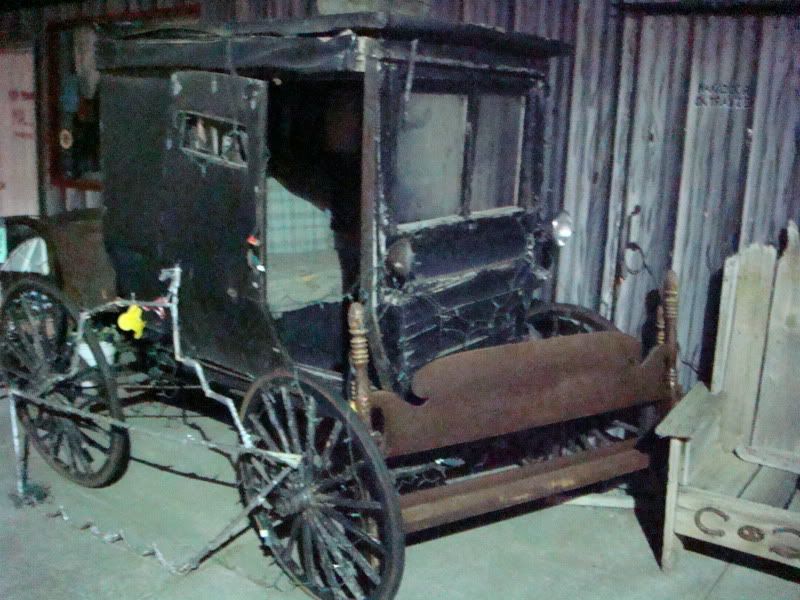 Parked across the street from the cafe.
The deserted Sunday night main street of Waitsburg.
Finally, the house on Palouse Street in which I grew up. When my family owned the house, we had a gigantic pine tree in the front yard, and a rough-rock wall out front. The current owners took out the tree, and put a top on the fence.