As of 1982, I had attended two conventions: The 5,000-attendee 1980 San Diego Comic-Con, which had made a huge impression on me and contributed to my eventual decision to live in Southern California; and the 1981 Moscon, a 300-attendee regional con in Moscow, Idaho, a couple of hours drive from my hometown. In the spring of 1982, with my parents' permission, I flew up to Seattle to stay with my sister while I attended the fifth Norwescon, the science fiction convention in Seattle. Norwescon was the first large convention I attended devoted primarily to science fiction. It drew world-class guests, including Artist guest of honor
Michael Whelan
, the leading SF and fantasy illustrator of the time (now he is pursuing fine art full-time); writer guest of honor
Thomas Disch
(who, horribly, committed suicide three years ago); fan guest of honor
Bob Shaw
, who came to the con from Ireland (he passed away in 1996). The attendance was 1,375, which seemed like a lot of people then. I dined at the con with friends I had made through Northwest fandom, and made a new friend, cartoonist Phil Yeh, whom I still chat with every year at Comic-Con.
Although I've attended dozens of conventions since then, my only other contact with Norwescon was a stopover in 1984 while I waited at SeaTac airport for a flight home for spring break.
That nearly thirty year Norwescon fast was broken last week, as Amy and I attended Norwescon 34, still held in SeaTac. There were two occasions for the trip. First, two of Amy's favorite fantasy writers,
Patricia McKillip
and
Jim Butcher
, were guests of honor, along with Butcher's wife, author
Shannon Butcher
, and fantastic illustrator
Kinuko Y. Craft
. Second, we got to spend several days with our friends Rick Marshall and Beverly Saling, whom we seldom see except when our travels take us to Seattle.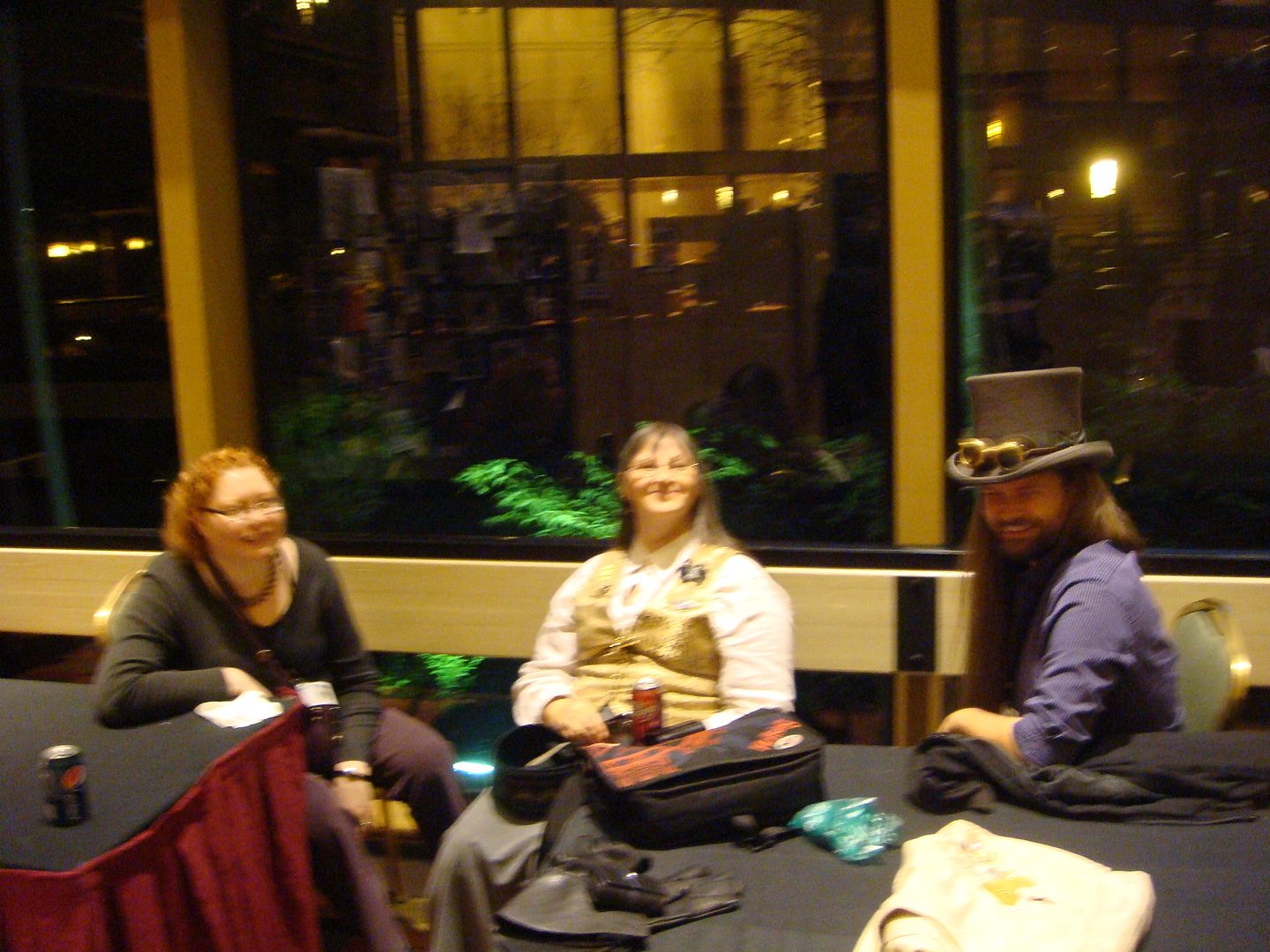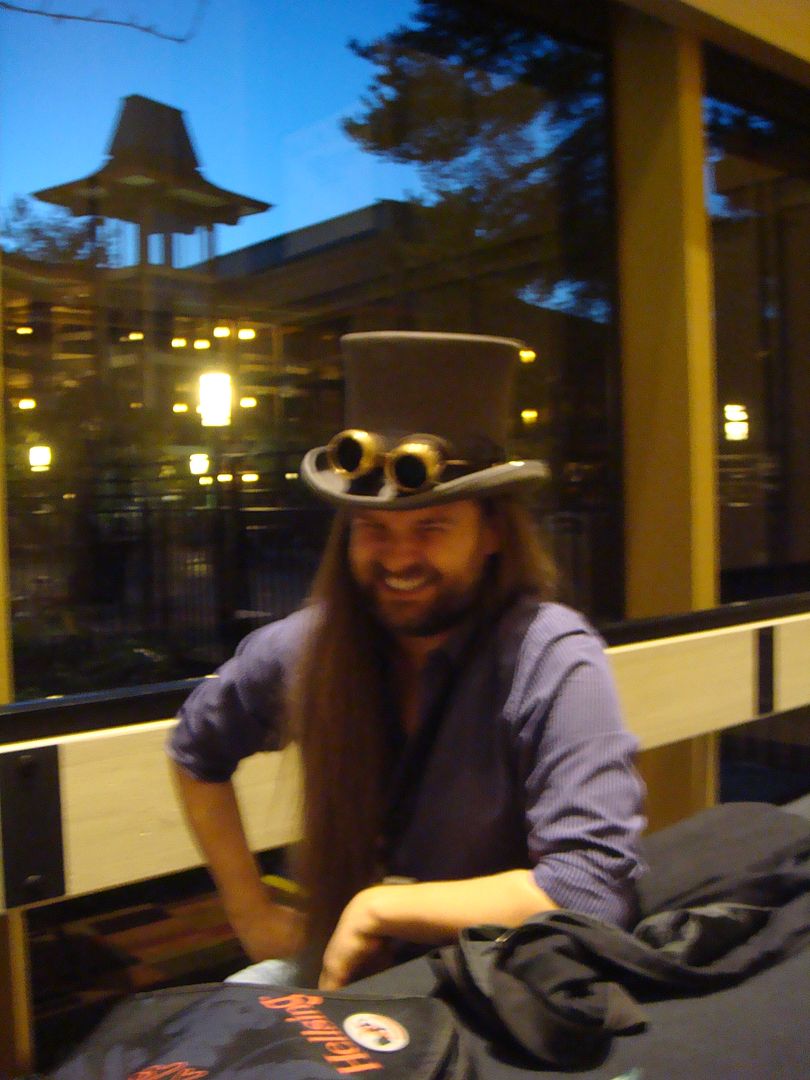 The fun started on the first day of the con, Thursday (despite the con losing our preregistrations). The con had revived the custom of holding a guest of honor banquet, at which the guests mingle with ticket-buyers. We sat at Ms. McKillip's table, and Amy got to sit next to Ms. McKillip as we dined with her and her husband.
Here's a photo of all the guests of honor, from the opening ceremonies later that day: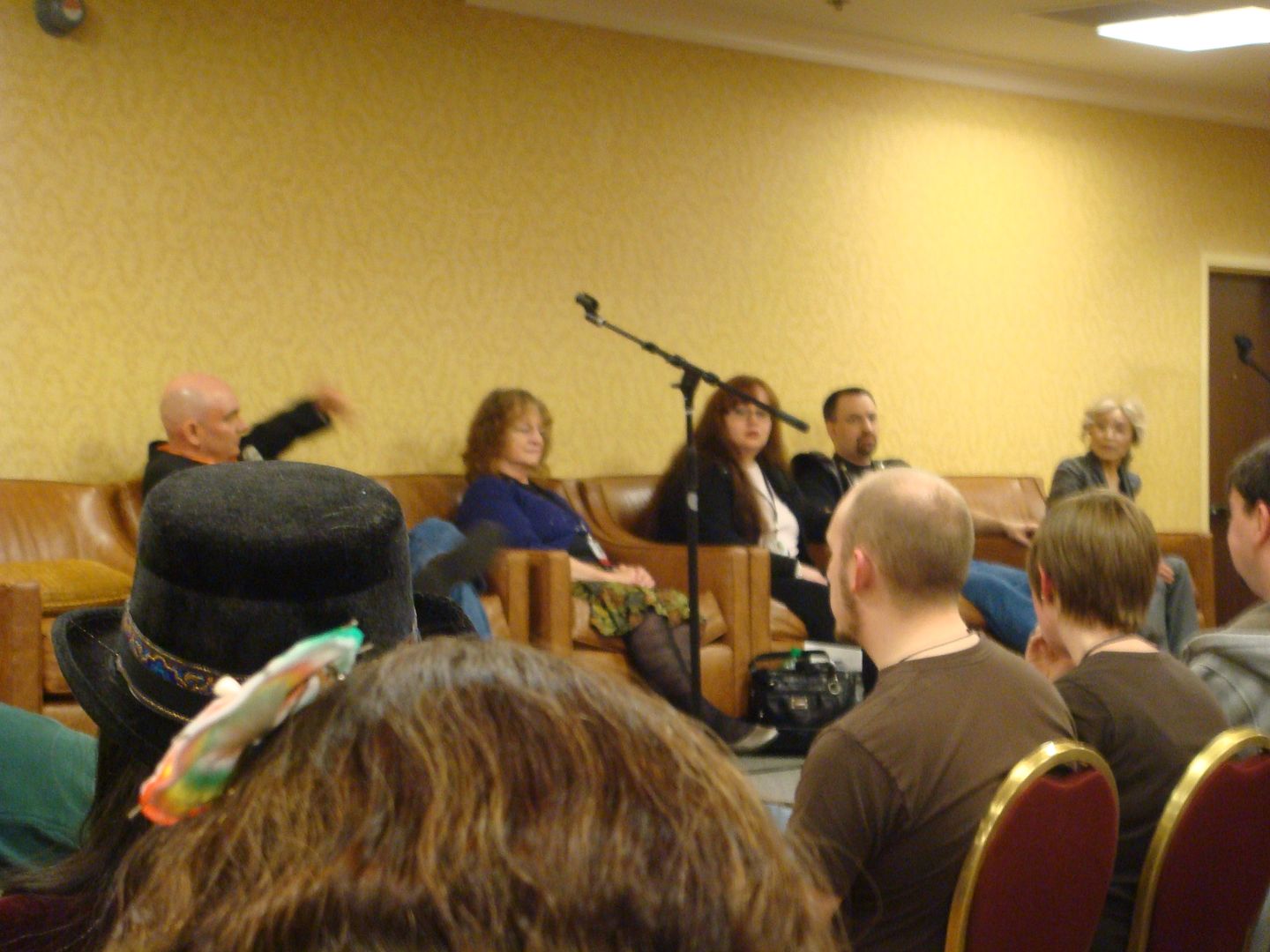 We also got to interact with the guests during the Saturday mass autograph session. Jim Butcher had a huge line that snaked around one side of the room. Meanwhile, Amy and I got autographs from the ever-gracious Ms. McKillip:
Kinuko Craft was drawing original illustrations in art books brought to her to autograph. The woman in front of me in line was incensed at this. "She doesn't seem to get that this isn't moving us through the line as fast as possible," my fellow line-stander griped. "I'd be satisfied with just an autograph." I marveled at a fan upset about receiving free art from a master illustrator. "You're welcome to ask her for just an autograph," I replied. "Sorry I offended you," she rejoined. Some people just want less, I suppose.
Attendance at the con was 3,500 -- way less than Comic-Con, or even the Sakura Con anime convention in nearby downtown Seattle -- but still a bit too many for the facility. The panels were often standing-room-only.
Sunday, the last day of the convention, happened to be my birthday. So Rick, Beverly, Rick's sister Jenny, her boyfriend, and members of my family went to a Chinese restaurant on Mercer Island for a birthday dinner.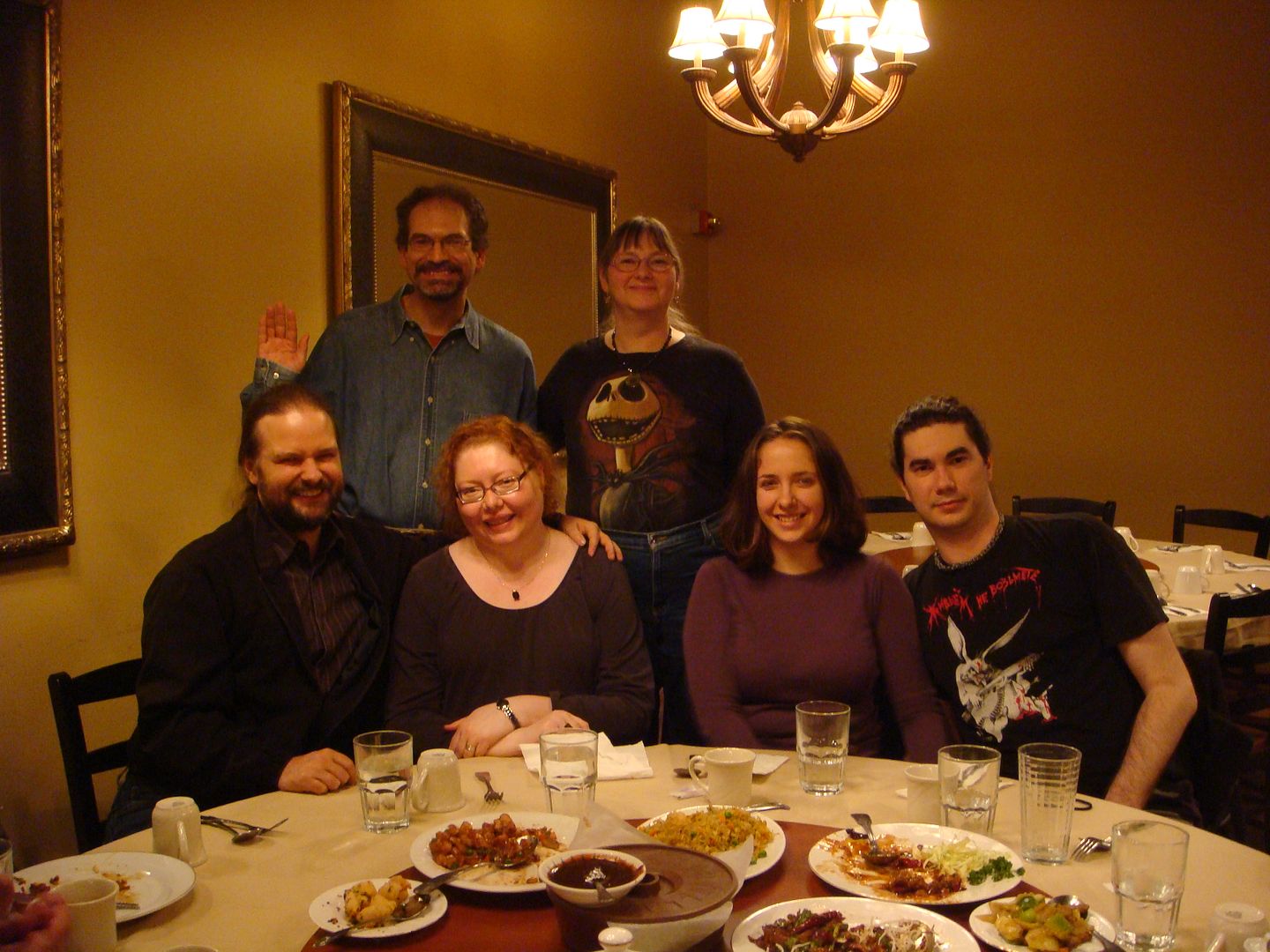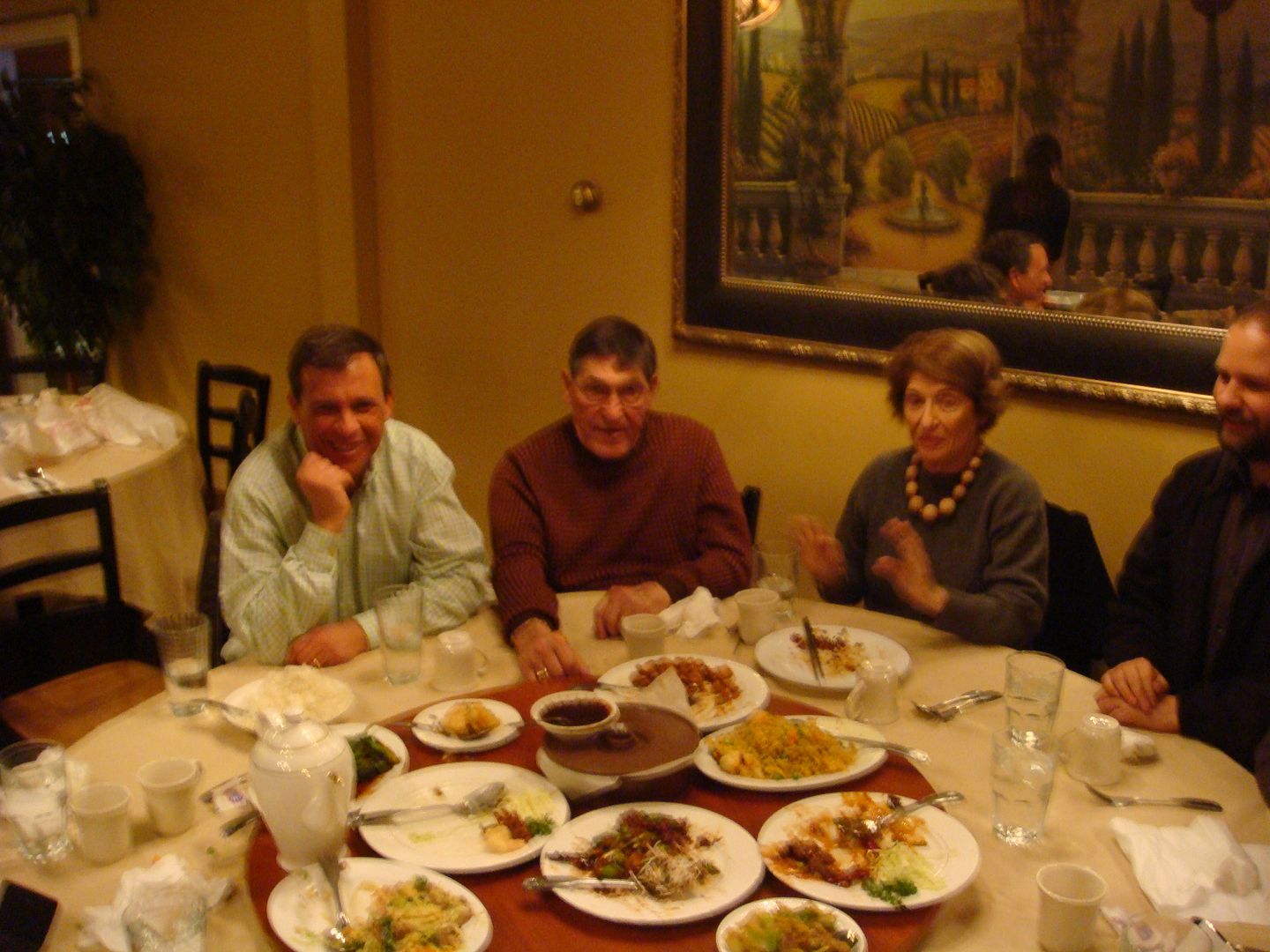 Overall, we had lots of fun returning to the scene of my futuristic past.