If yesterday we feasted on anime goodness at the Ikebukuro Animate store, today we stuffed ourselves to bursting. We started off with a half-day bus tour of Tokyo with a bunch of other people who headed over here from Worldcon (which unfortunately meant a bus with a healthy dose of know-it-alls).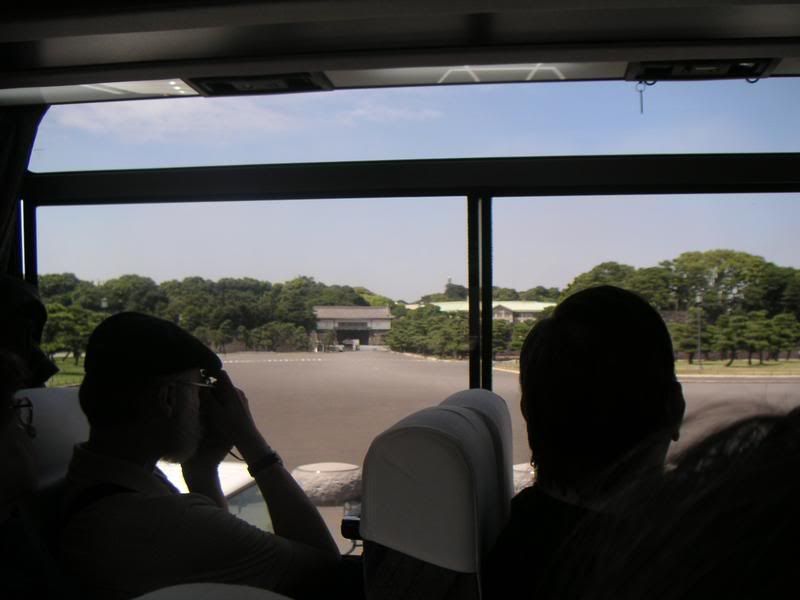 We had a choice of being dropped off in Ginza or Akihibara. Those who know Tokyo know that we chose Akihibara.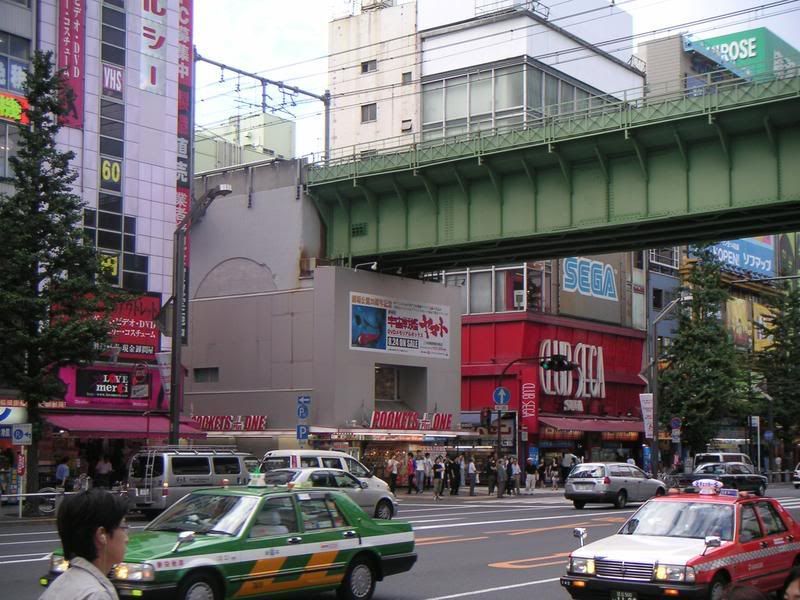 You should understand the circumstances of our 2004 visit to Akihibara. It was a stop on a tour of the Studio Ghibli museum. Due to traffic, we got to the area about 50 minutes before all the stores closed. That was barely time to look at a couple of stores.
This time, we took the train back to Ikebukoro; so we were free to stay as long as we wanted. So we spent six hours there.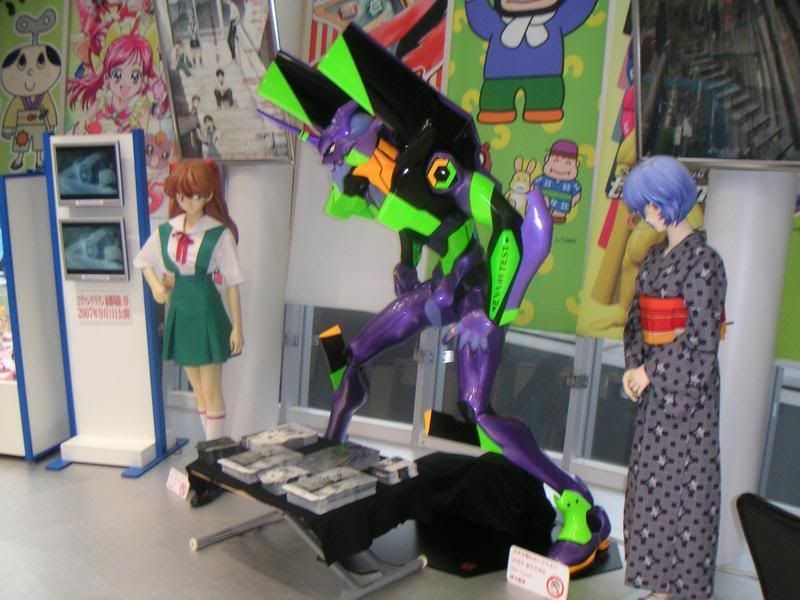 Akihibara, you see, is anime heaven. It is full of so many anime-related stores, big and small, that it would take multiple visits to hit them all. And that is in addition to the numerous electronics and gadgets stores, most of them duty-free.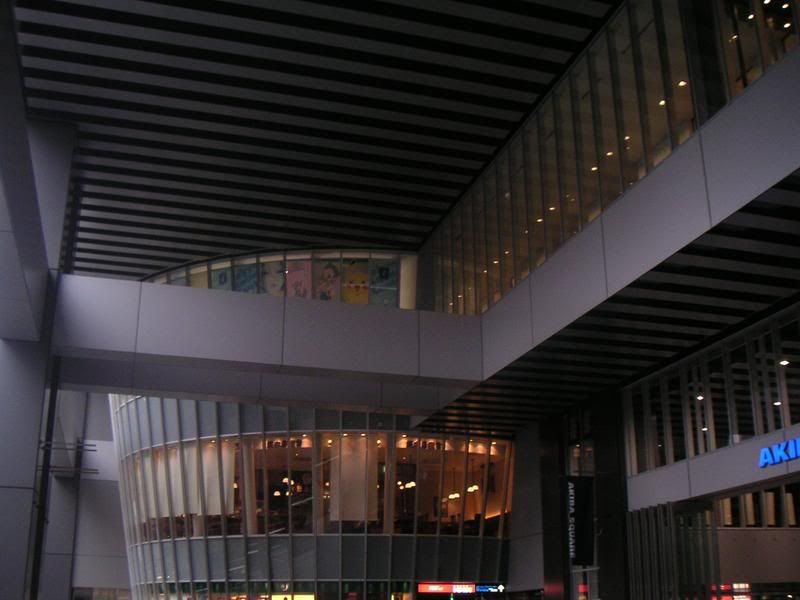 One of my shopping goals in Akiba (the short name for the area) was replacing my digital camera. My Minolta Dimage is a pretty good camera, and it has served me well for three years; but it is lacking compared to current cameras. Its once-mighty 3.2 megapixels now pale in comparison to today's cameras, which start at 6.1 megapixels. And its LCD screen is microscopic. Not to mention a lens perfectly positioned for my finger to get in the way.
So I visited several duty-free electronics shops before settling on a Sony Cybershot DSC-T100, in red, with 8.1 megapixels and advanced anti-shake technology. When I came back to the room and did a Google search on it, I of course found that the camera is also available in the States, and at about what I spent for it (adjusting for the exchange rate). But what the heck -- it was the camera I chose, even over 12.1 megapixel monsters. (Why does anyone need that much resolution in a snapshot camera?)
But the bulk of our time was spent with the anime stores. We hit Gamers (six stories), the Akihibara Animate (lots of stories -- I lost count), The Anime Center (which had some great historical stuff for sale; and at which numerous kids lined up at closing time to watch an anime recording session); Cospa (T-shirt paradise) and its related costume store, Cospatio; the Yellow Submarine stores (somewhat of a disappointment); Gachopon Akihibara (filled with wall-to-wall anime toy vending machines); and a snack at one of the infamous maid cafes,
Cure Maid Cafe
. At this last location, we had cake, tea and coffee in a comfortable room lined with dark wood, jazz playing on the PA, as we were served by waitresses dressed as -- yes -- french maids. The maids greet male customers by saying, "Welcome home, Master," in Japanese; and they bow incredibly deeply whenever they bring something to your table. As you might imagine, this is something that nerdish Japanese boys who can't muster the courage to actually talk to a girl love -- although we did see couples in there.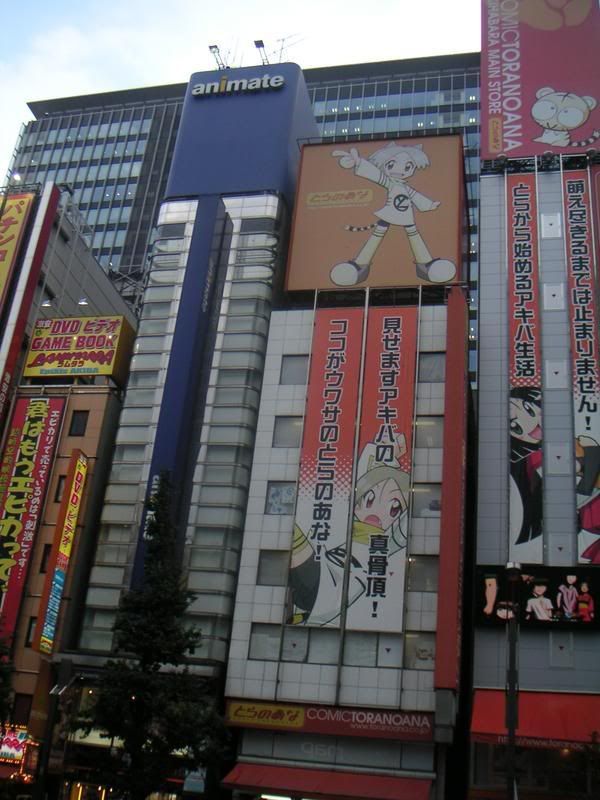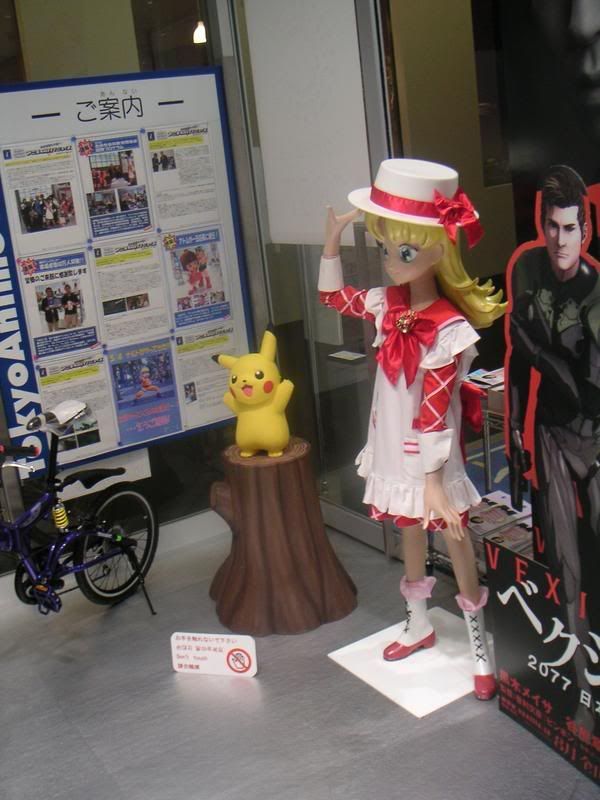 We were nervous about taking the train back. We had heard about train attendants who shove passengers into trains to make sure that every possible space is filled. But since we rode back around 8 pm -- after rush hour -- the trains were only crowded, not packed like sardines.
When we came back to Ikebukuro, we found it in many ways very like Akihibara. We exited the train station at a camera store. The "Evangelion" theme blazed from doorways. And the movie theatres were playing the newly-released movie version of "Evangelion," along with a movie version of "Naruto Shipoden" and other anime movies.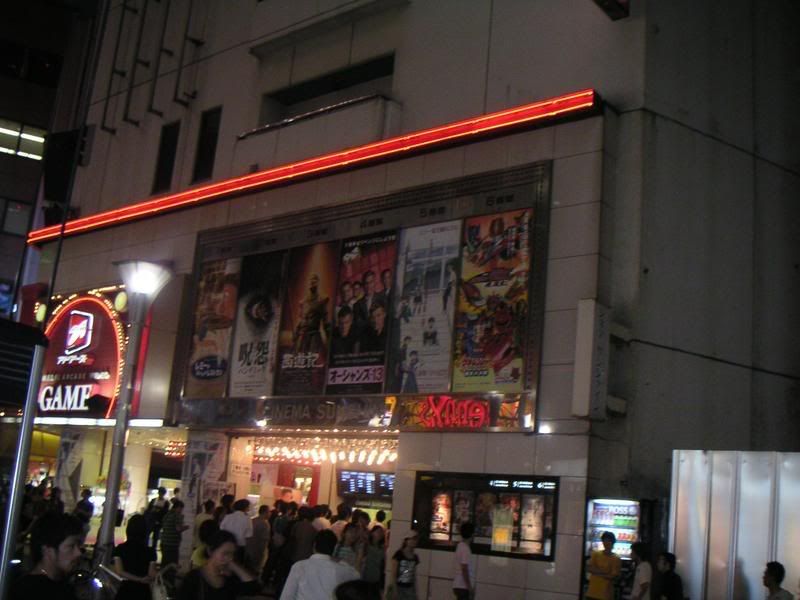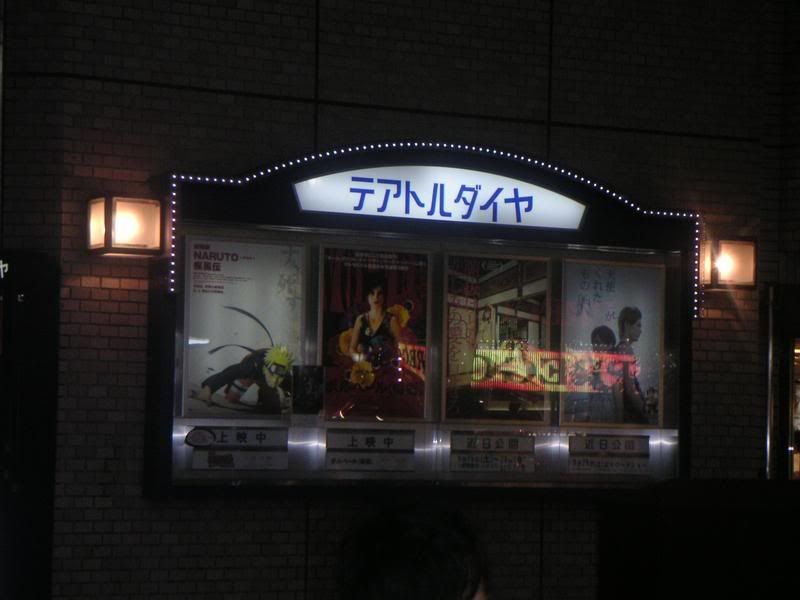 New photos can be found
here.