Here's what happened the rest of the vacation: Tuesday evening, a luau ("Kauai's Best Luau!" -- the official name of the company); Wednesday morning, horseriding (and my nosedive off my horse -- followed by clinic, x-ray, and Long's Drugs); Thursday, a Catamaran ride to the Na Pali Coast (and snorkeling for folks except for me, laid up with the busted flipper); and Friday, my favorite tour: The overpriced, but extremely fun, Kauai Movie Tour -- in which two smart-mouthed guides took us to settings all over the island where movies, tv shows and music videos were filmed, allowing us to see the movie clips on the in-bus monitor as the real thing showed up outside our windows.
The photos from the Na Pali Coast tour aren't here yet -- they were taken with a real film camera. But here's the best of the rest.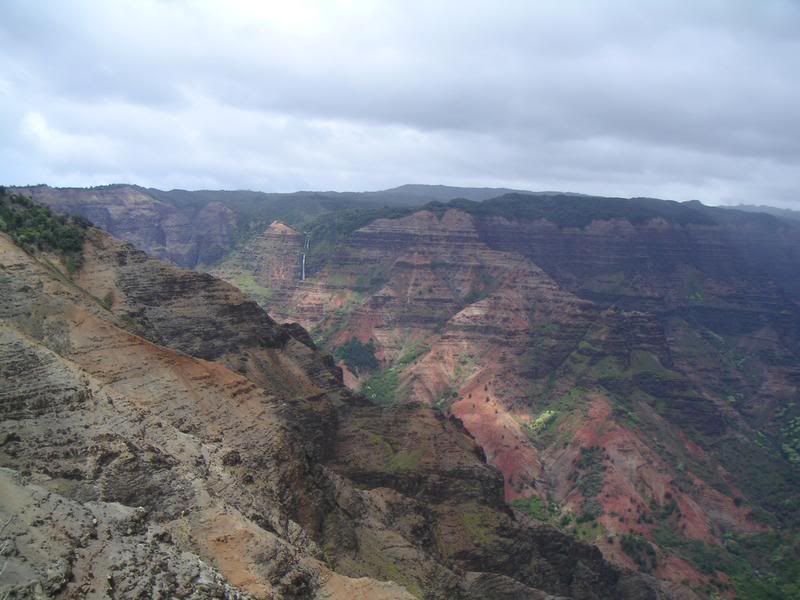 Waimea Canyon, the Grand Canyon of the Pacific.
Part of the koi pond on the grounds of the resort.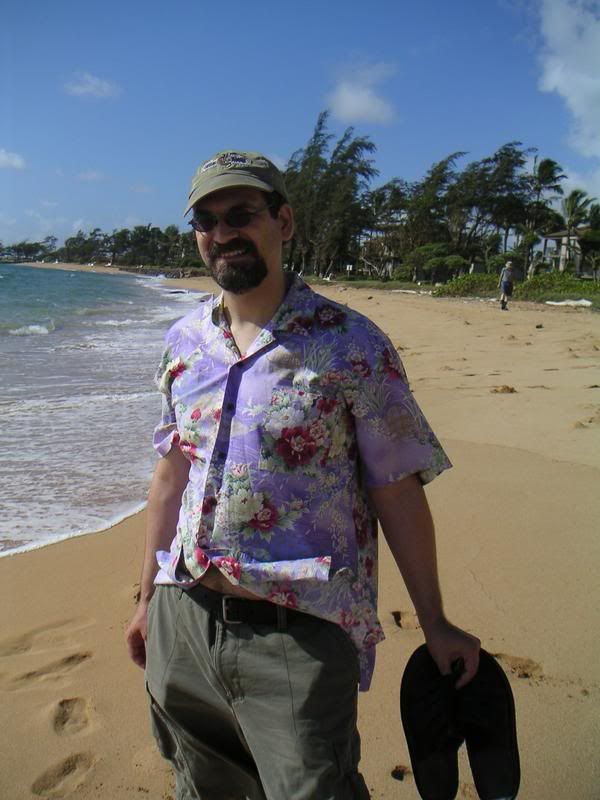 The beach in back of the resort.
The Hanalei Pier, shown in numerous movies filmed on Kauai. One of the destinations of the Kauai movie tour. Note the splint on my right wrist.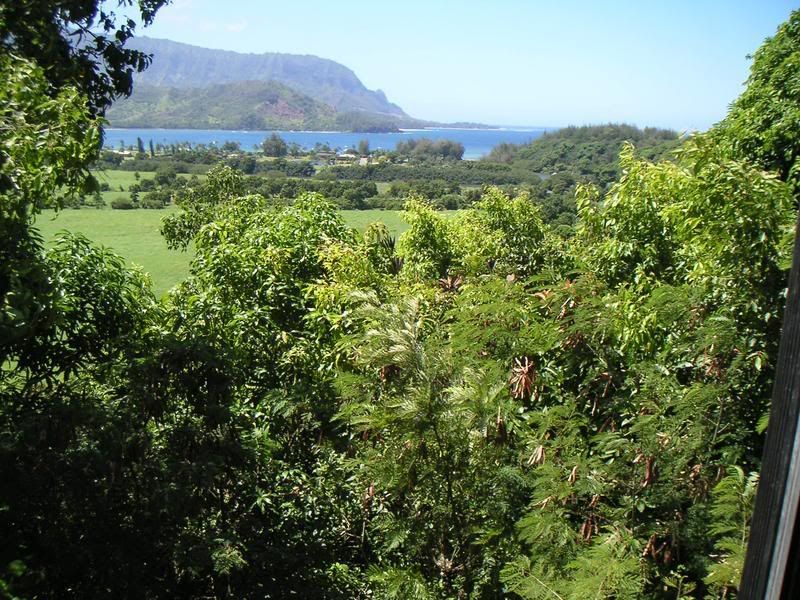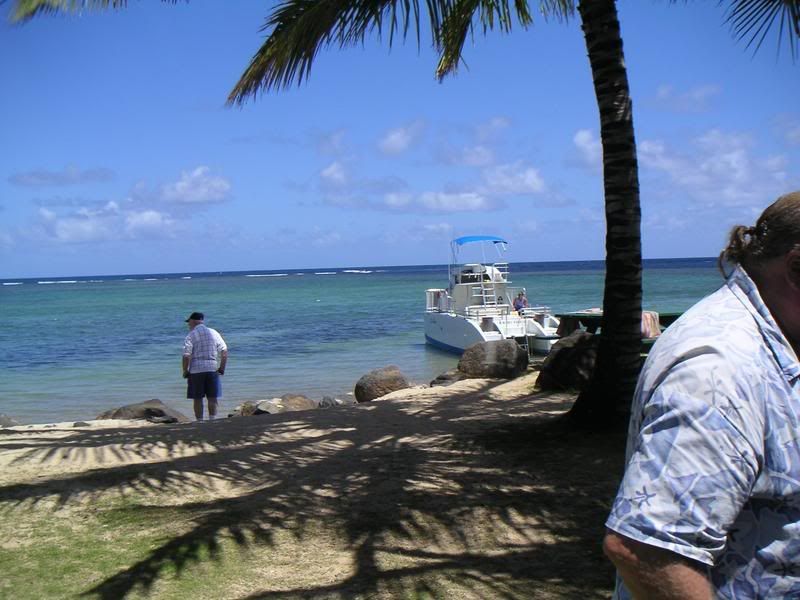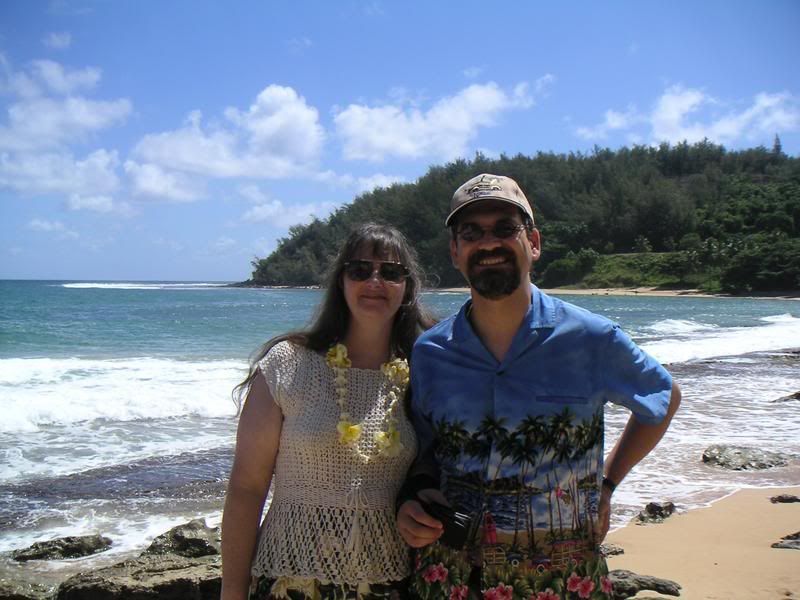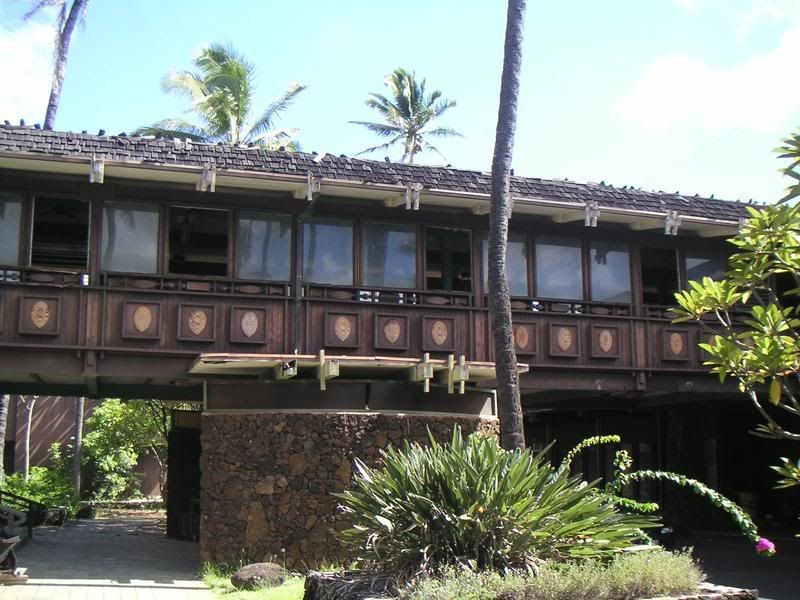 This (and the next two photos) is the Coconut Palms Resort, where "Blue Hawaii" was filmed. Hurricane Iniki wrecked it in 1992. It's scheduled to be demolished next month, and then rebuilt to original specifications. The Kauai movie tour took us here.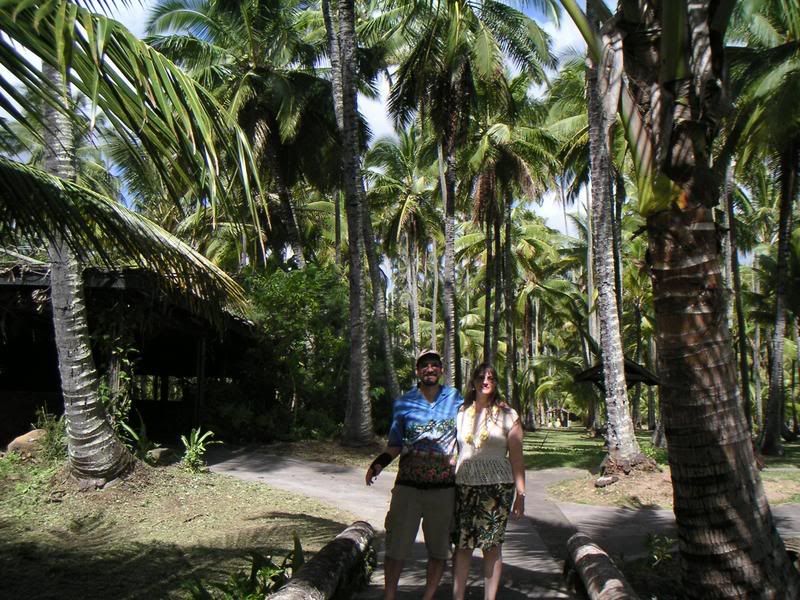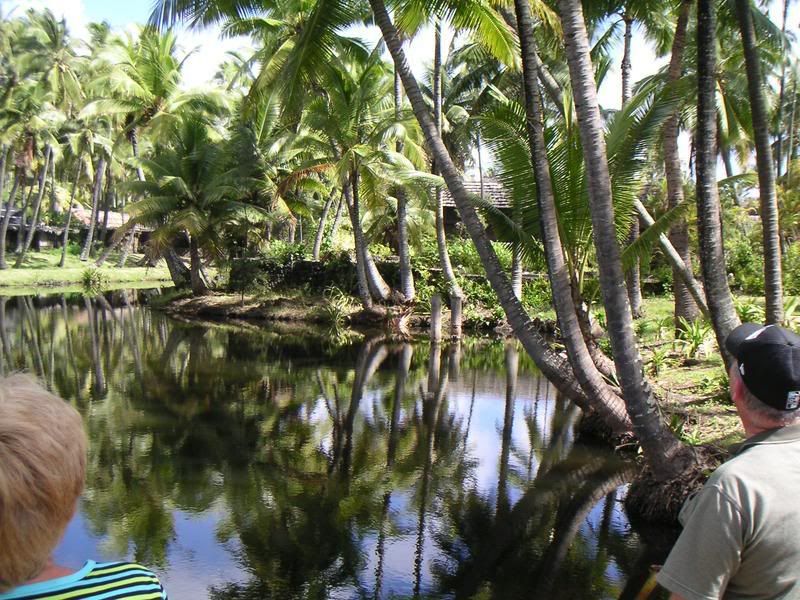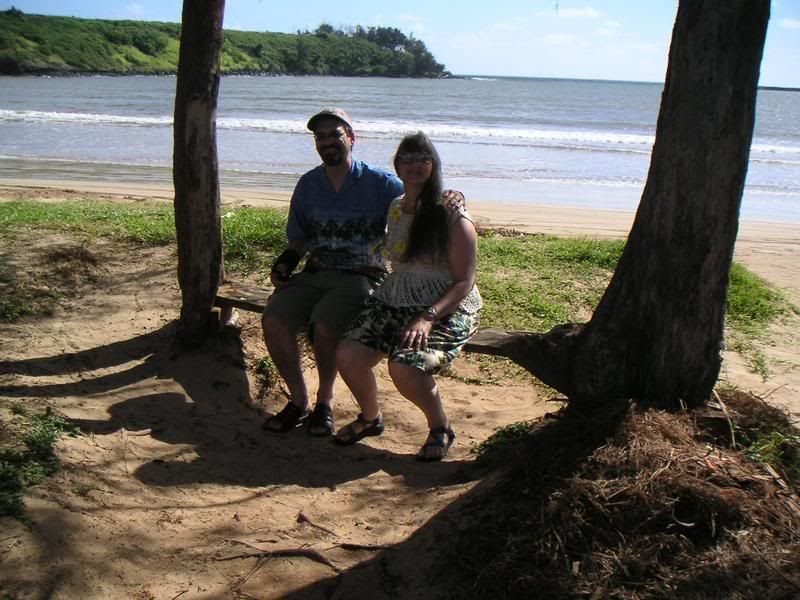 This beach is where Lee Marvin landed in "Donovan's Reef." Courtesy of the Movie Tour.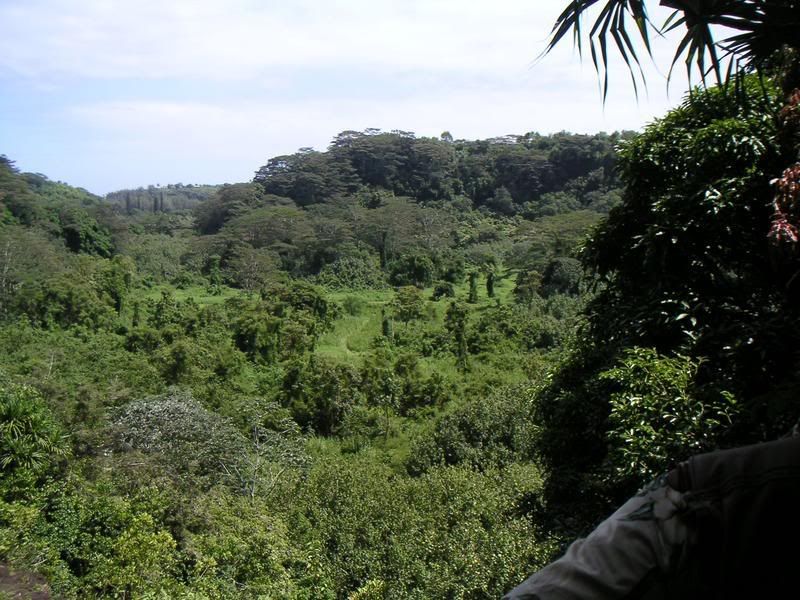 This and the next four photos were taken during our horse ride/hike -- before my fall.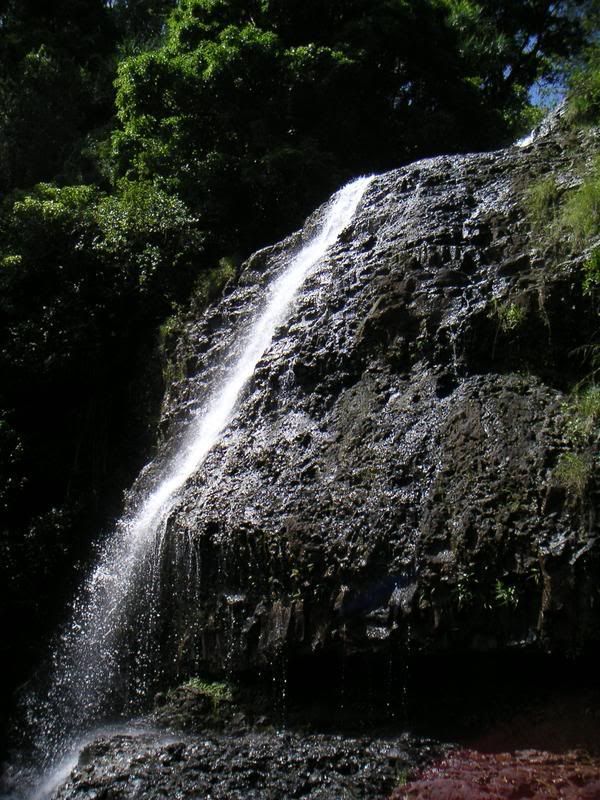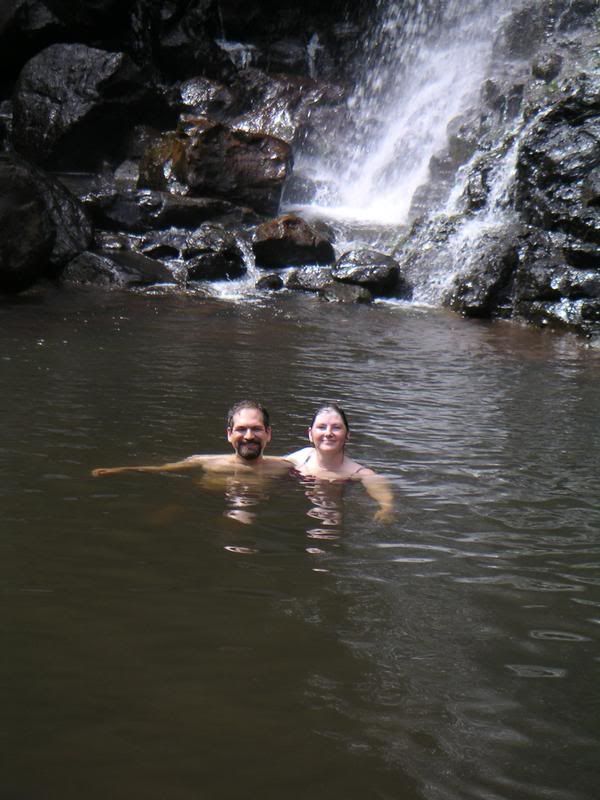 Me on my horse, Makei, in happier times. Yes, it's a long way from the horse's back to the ground. Fortunately, I fell in tall grass.
Luau time!