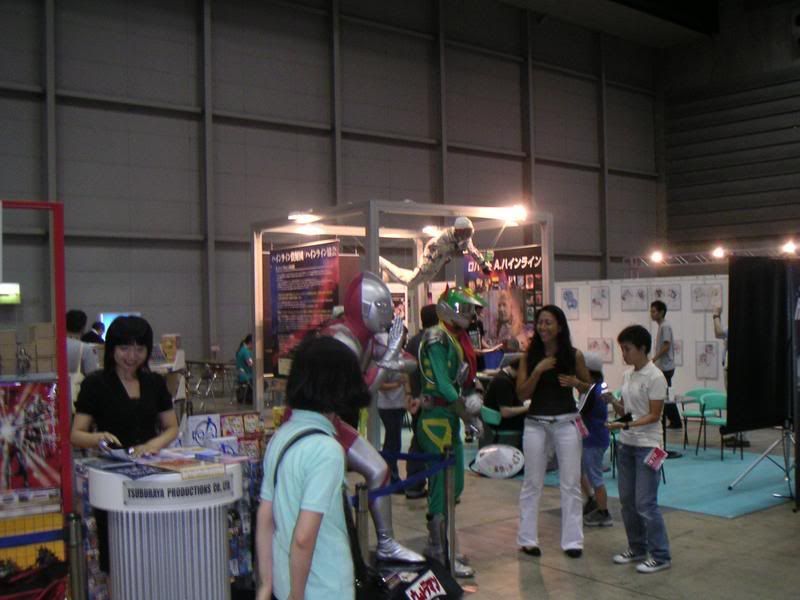 Day Two: More panels,more dealer's room, some parties. Photos are
here.
In the dealer's room, Michael Whelan, Bob Eggleton, and a third artist held a paint-off.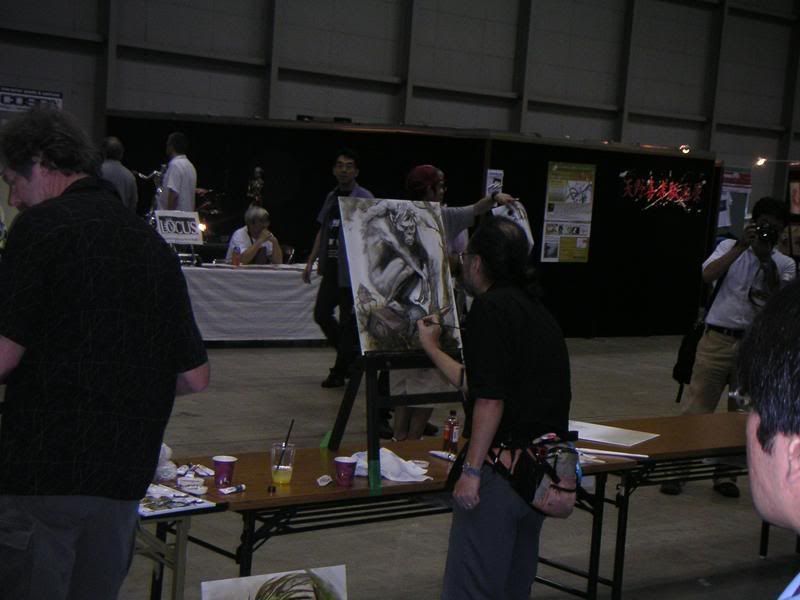 Some of the Japanese fan costumes weren't necessarily politically correct. For instance: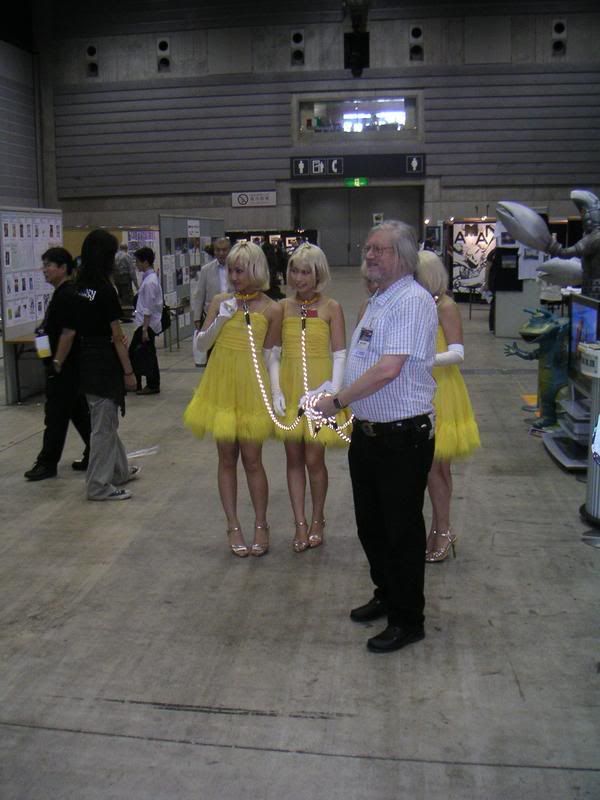 Others were just silly fun.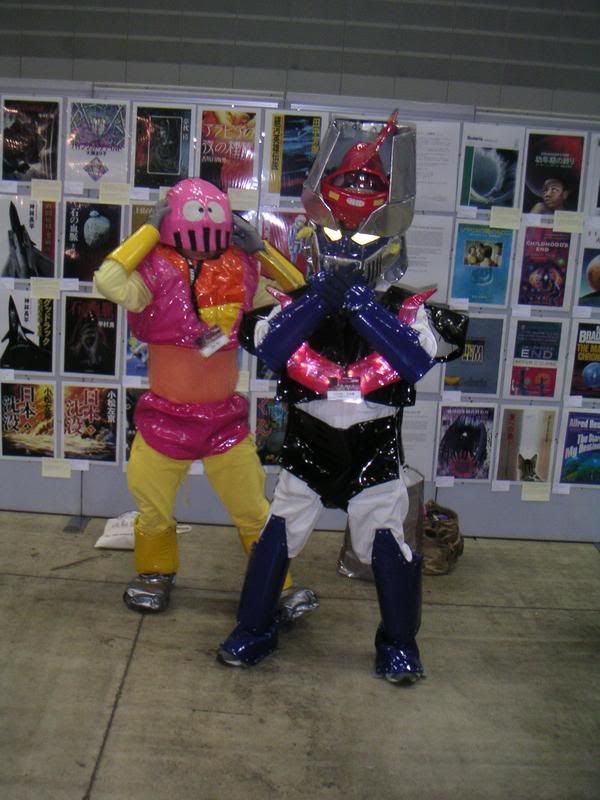 Highlight of the day: A panel celebrating "The Dirty Pair." Although this series of SF novels about two female troubleshooters in space who always end up causing more death and destruction than they prevent is only now being translated en masse for the American market, the anime adaptations of the novels have long been popular here. The panel featured writer Haruki Takachiho (also known as the author of the "Crusher Joe" series), left, and illustrator Yoshikazu Yazuhiko (a gifted painter, manga artist, and animation director, best known in the US and Japan for his characters designs for MOBILE SUIT GUNDAM and his direction of the "Crusher Joe" animated movie), right.
Another highlight was attending a reading by Naomi Novik, whose novels of dragons fighting in the Napoleonic wars have fascinated Amy. This photo is from her subsequent interview.